Since 2004 we have established ourselves as the leading saw blade supplier in the UK metal cutting industry.
Servicing the United Kingdom from its headquarters in Coventry – West Midlands, KR Saws is able to offer its customers a truly comprehensive range of metal cutting Circular Saw Blades , Band Saw Blades and an inhouse Circular Saw Blade Sharpening facility supported with expert advice and technical support.
The company is a joint venture between world-class saw blade manufacturers, Kinkelder BV of the Netherlands and Robert Roentgen GmbH & Co of Germany.
Recognising the productivity challenges faced by the UK engineering industry, KR Saws was established in 2004 to provide an interface for technical support direct from the manufacturers.
By working in partnership with our customers we can identify key variables, develop an understanding of new technologies and become the driver of cost reduction. This process is delivered through on-going individual consultation and training.
Quality Standards
Today at KR Saws we continue to benefit from the quality standards upheld by our parent companies and able to provide a highly professional manufacturers' technical support service for circular saw blades and bandsaw blades users with metal sawing processes. Kinkelder BV has been an ISO 9001:2008 standard certified company since 1999, and Roentgen's position is achieved only by applying the highest quality standards and the philosophy and procedures of DIN EN ISO 9001:2008.
The company is a joint venture between world-class saw blade manufacturers, Kinkelder BV of the Netherlands and Robert Roentgen GmbH & Co of Germany.
The local UK team, responsible for delivering this expertise, has a wealth of experience in the metal cutting saw blade Industry and has supported many successful projects in major high volume production. KR Saws will establish with you what has changed in your sawing processes and what affect these changes will have on your production key performance indicators today.
We can provide advice on the most cost effective metal and steel cutting solutions for your specific requirements and applications and provide full technical support and training.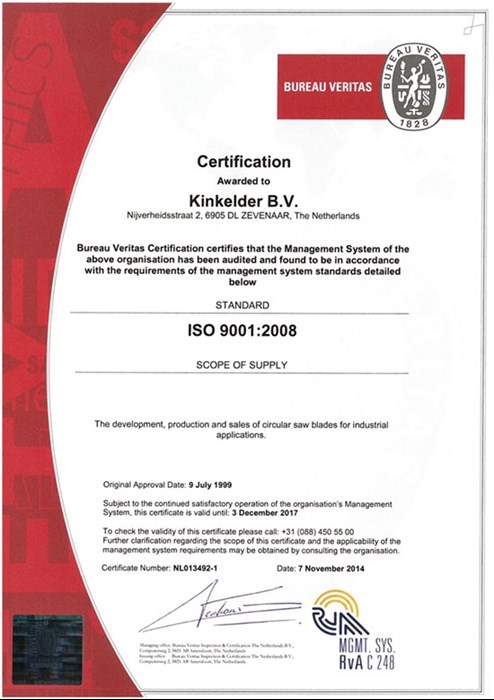 Kindelder ISO 9001 Certificate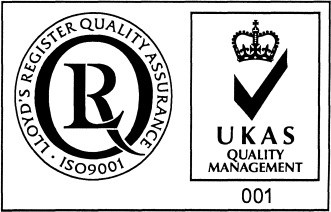 Roentgen ISO 9001 Certificate
Paying by Credit or Debit Card
KR Saws are able to accept secure online payments from all major credit and debit cards through our specialist service provider Nochex. Once the details of your order have been agreed you will receive a Pro Forma Invoice with a unique invoice number, you can then make your payment online in one of two ways:
Either by following a hyperlink sent by email which will transfer you to the KR Saws payment page. The required fields for invoice number and the amount payable will be pre-filled to enable you to make your payment.
Or proceed to the KR Saws payment page and manually enter your invoice number and the amount payable before making your payment.
3D Secure – Verified by Visa or MasterCard SecureCode
After entering your debit or credit card details you may be asked to complete a Secure Online Authentication security check if your bank is participating in the "3D Secure" scheme. Once the process is completed you will receive an email confirming your payment. Please note; your transaction will appear as "Nochex" on your card statement.
Accreditations and Professional Memberships
British Stainless Steel Association
KR Saws has joined the BSSA and has developed a detailed understanding of the sawing process and the difficulties experienced when cutting stainless steel and nickel based alloys. The affiliation with the British stainless Steel association reinforces our clear strategic approach to this specialised market.