The UK daughter company, KR Saws Ltd, was established to provide an interface for technical support direct from the bandsaw blades manufacturer and through its exclusive association with Röntgen, KR Saws now leads the UK bandsaw cutting industry in product and process development and has become one of the most respected providers of industrial band saw blades in the UK.
With a world-wide support network provided by Roentgen, the reliable and cost-efficient performance of your metal cutting saw machines is guaranteed. KR Saws extensive band saws product range provides solutions across a broad spectrum of sawing applications and for more specialised purposes, particularly where high cutting rates on difficult-to-cut materials are required, its customers will benefit from over 100 years of experience and 21st Century cutting edge sawing process technology.
The optimal solution for every band saw metal cutting application can be found by searching KR Saws comprehensive database of Bandsaw Machine Manufacturers for vertical bandsaw and horizontal bandsaw machines or in the following product groups:
The Roentgen range of Bimetal Bandsaw Blades provides comprehensive coverage of the blade widths, tooth geometries and pitches required to address the broad spectrum of metal sawing applications and are available in M42, M51 or Matrix2 tip alloys. Bimetal band saw blades are based on a fatigue resistant high alloy steel backing strip with around 4% chromium content. This formulation ensures that the blade can withstand the severe mechanical stresses exerted by modern high production rate band saw machines and make it possible to provide a bandsaw blade specifically manufactured to satisfy all customer needs.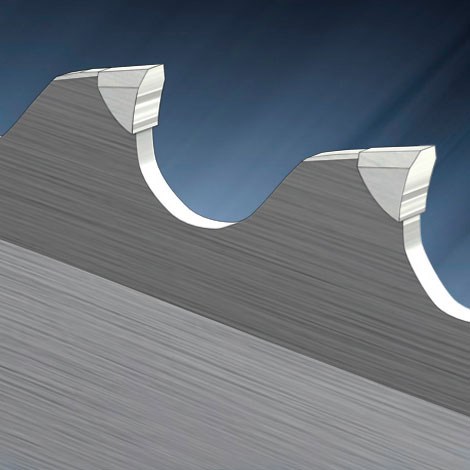 For more specialised sawing applications, particularly where high cutting rates on difficult-to-cut materials are involved, Roentgen manufactures HM-Titan, a range of precision ground multi-chip Tungsten Carbide tipped bandsaw blades. The ability to cut efficiently at high temperatures makes Tungsten Carbide an ideal tip medium for high production rate band saw blades and fast, clean and accurate cutting can be achieved.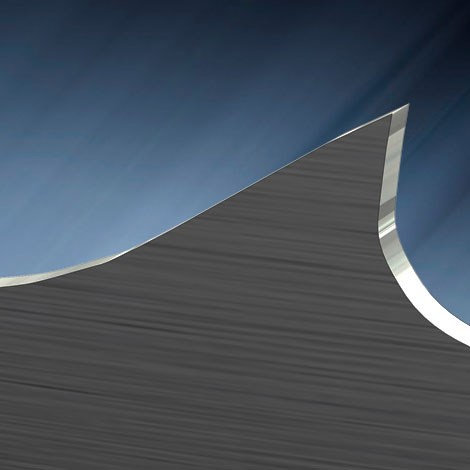 Roentgen manufacture a full range of traditional carbon steel band saw blades; the RRR (flexback) for wood cutting and non-ferrous metal cutting and the RRR-Plus (hardback) for steel cutting.
When toothed bandsaw blades cannot cope with hard and abrasive materials such as glass, tyres or graphite, the Roentgen Grit range will successfully resolve the problem. Roentgen Grit Edged Band Saw Blades are generally used to cut materials which will not form a chip. The sawing process is based on abrasive cutting as the carbide granules are very sharp and also wear resistant.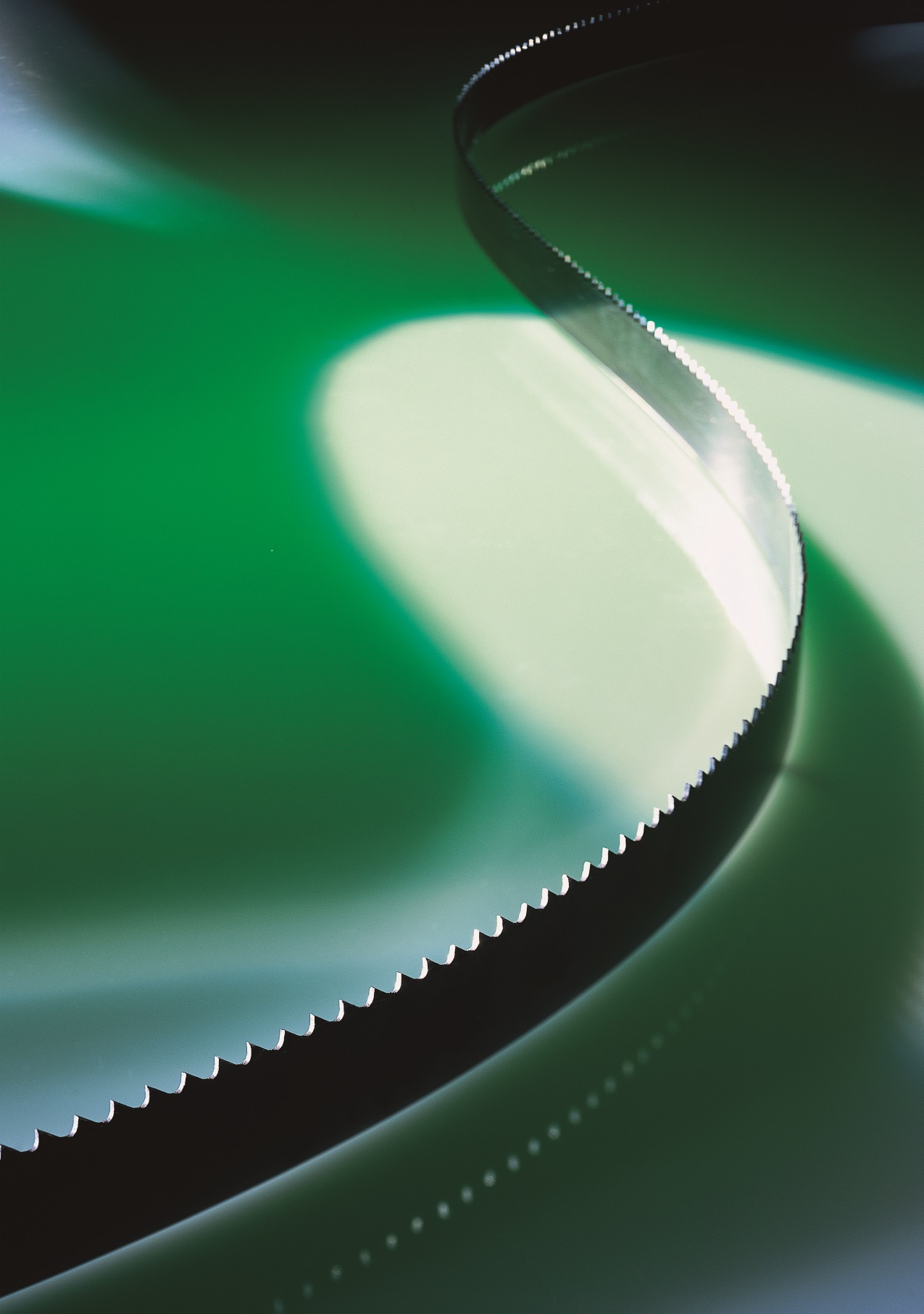 The new 'KR Panel Master' band saw blade provides the optimum solution for sawing steel clad particle boards such as the Kingspan steel finish raised access floor tile on manual bandsaw machines. The KR Panel Master is specifically designed for the widely used MA 615 Portable Bandsaw which is manufactured by the UK Company Mobile Applications. The KR Panel Master features a Bi-metal M42 cutting edge with dedicated tooth geometry together with an improved blade body backing material designed to glide effortlessly through any raised access panel, giving a clean smooth cut.
KR Saws always hold sufficient stock of the KR Panel Master to ensure next day UK delivery if your order is received by 2:00PM.
KR Saws can offer the right metal cutting bandsaw blade for every application.
By maintaining a high standard of excellence in every bandsaw we manufacture, we can offer the highest quality bandsaw blades that offer superior production and accuracy.
With support from our parent company and leading global company Roentgen GmbH, we pride ourselves on providing the best band saw blades, including bimetal bandsaw blades, carbide tipped bandsaw blades, carbon bandsaw blades and carbide grit edged bandsaw blades.
Our band saw blades can cut a range of materials such as, non-ferrous metal, heat resistant alloys, titanium, stainless steel, nickel based alloys, super Alloys, steel sections, aluminium Castings and pallets.
We currently hold over £1 million worth of stock which includes M42 band saw blades, M51 band saw blades and carbide tipped band saw blades, coated band saw blades and wave band saw blades enabling us to offer next working day delivery.
We also provide ongoing consultation and training for all of our customers, contact us now for more information on our extensive range of band saw blades.
For more information, technical advice or prices please call us on 024 7661 0907 or email us on sales@krsaws.co.uk .