Robert Röntgen Metallsägen
Robert Röntgen (Roentgen) is one of the leading manufacturers of metal band saw blades world-wide. With over 100 years' experience in producing metal band saw blades Roentgen supply standard and custom made solutions for the global metal cutting industry. With a range of bimetal and carbide tipped band saw blades for the cutting of standard materials and super alloys, Roentgen supplies high quality saw blades for every cutting application with reliability and cost-efficient performance guaranteed
Roentgen Quality
Founded back in 1899, Robert Röntgen GmbH & Co. is based in Remscheid, at the heart of the German tool industry. The continuous improvement and process development of its products make Roentgen one of the leading manufacturers of bimetal and carbide band saw blades worldwide. This privileged position is achieved only by applying the highest quality standards and the philosophy and procedures of DIN EN ISO 9001:2008. Roentgen's recently extended and upgraded production plant is equipped with state of the art manufacturing and testing facilities that keep them ahead of their industry competition and its customers continue to benefit from the knowledge of their highly experienced and technically qualified team.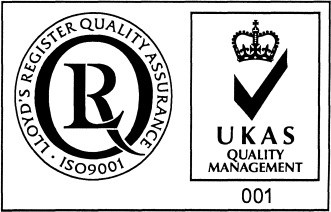 The Roentgen product range comprises a variety of sizes and tooth forms of the proven bimetal qualities of the bi-alfa cobalt M42 and M51, bi-alfa PROFILE and PROFILE WS, bi-alfa Master, bi-alfa cobalt RP, bi-alfa RP Master and Master Supreme, as well as bi-alfa cobalt WS and ALU WS.
In addition, Roentgen offer carbide qualities, RÖNTGEN HM-Titan, which is carbide tipped, and RÖNTGEN Grit, which is carbide coated. Tool steel band saw blades RRR and RRR-PLUS are also produced as bimetal and carbide blades in a variety of different sizes in order to satisfy the many different industry applications. Read more.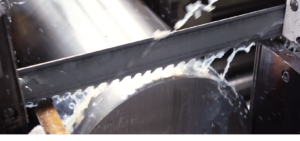 Badnsaw Blade
KR Saws Technical Support
KR Saws is able to maintain this standard of excellence by using high quality raw materials and superior production accuracy through its precision metal machining facility in Coventry. With a world-wide support network provided by Röntgen, the reliable and cost-efficient performance of your metal cutting saw machines is guaranteed. KR Saws extensive band saws product range provides solutions across a broad spectrum of sawing applications enabling its customers to benefit from over 100 years of experience and 21st Century cutting edge sawing process technology.
For any enquiry, technical advice, or to place an order for band saw blades simply call KR Saws today on 024 7661 0907 or send a Fax: 024 7661 0706 or email: sales@krsaws.co.uk for more information.
'Over 100 years' experience in quality improvement – you can´t beat it'