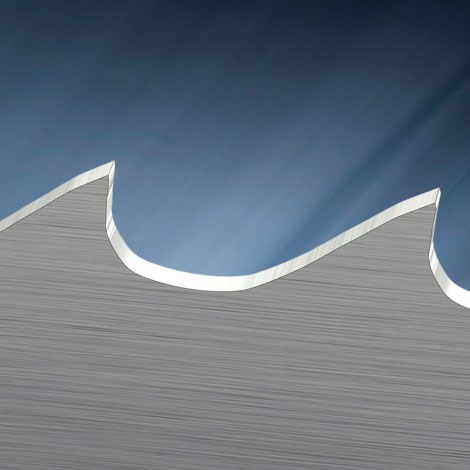 Bi-Alfa Cobalt WS ALU
The Roentgen Bi-Alfa WS ALU bandsaw blade has been developed for sawing non-ferrous metals, and particularly aluminium castings.
This M42 Cobalt WS ALU band saw blade has features such as a wide kerf and aggressive cutting angles.
The hook tooth has a positive cutting angle of 10°, This facilitates a more efficient chip flow, reduces binding and clogging of the saw blade teeth, which promotes longer tool life for cutting all non-ferrous metals in particular when cutting aluminium castings and aluminium billets.
Areas of application
Bi-Alfa Cobalt WS ALU is ideal for sawing the following;
For more information, technical advice or prices please call us on 024 7661 0907 or email us on sales@krsaws.co.uk .