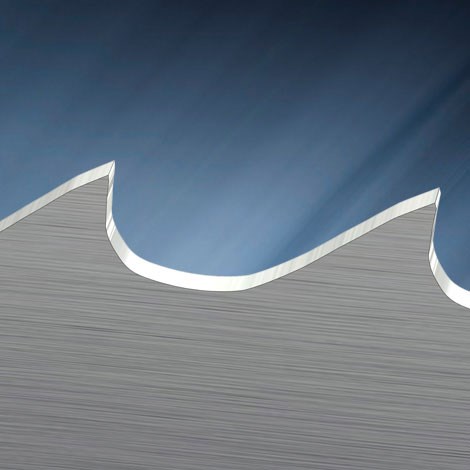 Bi-Alfa Master
The Roentgen Bi-Alfa Master M42 Bandsaw Blade harnesses the benefits of "triple chip" tooth geometry, widely recognised as the optimal form for production sawing.
The teeth are CBN precision ground to form a chamfered high tooth and a pair of lower finishing teeth. Cutting faces are ground parallel to the back edge ensuring absolutely straight cutting. The M42 tooth tips have a height difference calculated to suit the typical chip load characteristics of each blade width/pitch combination.
High cutting rates can be achieved without compromising blade life or cut finish.
The Master band saw blade achieves excellent tool life compared to other M42 blades when cutting stainless steel and is very popular among metal testing centres.
Areas of application
Bi-Alfa Master is ideal for sawing the following;
Compatibility
Our blades are compatible with all machines examples are;
For more information, technical advice or prices please call us on 024 7661 0907 or email us on sales@krsaws.co.uk .