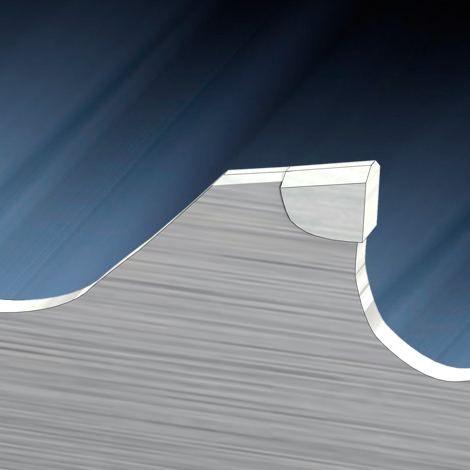 HM-Titan BO
The Röntgen HM-Titan B0 carbide tipped band saw blade has been designed to cut hardened and tempered or induction-hardened materials with a hardness higher than 50 HRc.
This carbide tipped bandsaw blade provides the ideal metal cutting solution for gates and risers, as well as Aluminium castings, plates and bars.
A special tooth geometry protects the carbide tips from vibration damage on this demanding application. The fatigue resistant alloyed steel backing withstands the severe mechanical stresses affecting the blade through the elevated cutting speeds and feeds in this application and ensures high productivity and extended blade life.
For more information, technical advice or prices please call us on 024 7661 0907 or email us on sales@krsaws.co.uk .