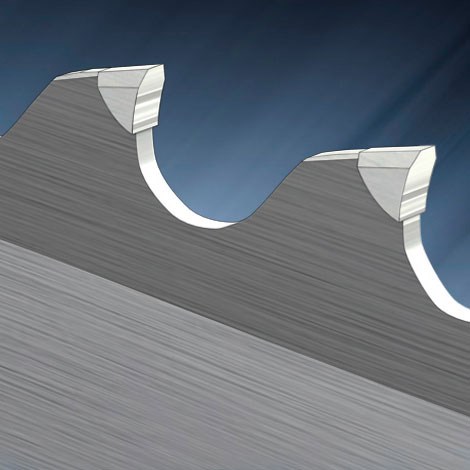 HM-Titan Forte C
Coated Carbide HM-Titan Forte C Bandsaw Blade Verses M42/M51 Bi-Metal Band Saw Blade.
The high-performance Roentgen HM-Titan Forte C bandsaw blade is a coated carbide band saw blade which features carbide tips secured by electronic controlled welding into a spherical milled pocket formed in the special alloy backing strip. The special carbide coating over the tooth tips allows for a significantly higher cutting performance along with an increased service life compared to standard bi-metal band saw blades. Furthermore the coated carbide tipped Fortec C is able to immediately contribute to efficiency and productivity as a break-in procedure at lower cutting parameters is not necessary.
Areas of application
HM-Titan Forte C is ideal for sawing the following;
For more information, technical advice or prices please call us on 024 7661 0907 or email us on sales@krsaws.co.uk .