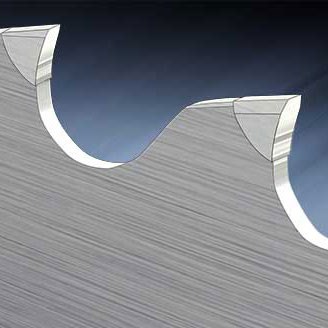 HM Titan Set & nSet
The RÖNTGEN HM-Titan SET is ideal for cutting materials with residual stress.
The special set pattern prevents the saw blade from binding in materials with large cross sections.
It is recommended using HM-Titan SET for cutting:
All kind of materials with residual stress
Titanium and Titanium alloys
Ni-, Co, or Cr-based alloys
Long cross sections
For more information, technical advice or prices please call us on 024 7661 0907 or email us on sales@krsaws.co.uk .